---
Solid Wood Kitchen Cabinet
HM Cabinets is a reliable source for high-quality, affordable solid wood cabinets. We offer a variety of styles and finishes to suit any taste, and our cabinets are built to last. Whether you're looking for a new kitchen update, or you're planning a complete renovation, HM cabinets have the perfect solution for you.
While many trends come and go, dark solid wood cabinets have remained a classic choice for homeowners.
There are a few reasons why this style has withstood the test of time. First, dark cabinets can add a feeling of sophistication to a kitchen. They also have the ability to make a space feel cosier and more intimate. And finally, solid wood cabinets can be a great way to disguise any imperfections in your kitchen.
If you're thinking about adding solid wood cabinets to your kitchen, here are a few things to keep in mind. Firstly, solid wood cabinets are more expensive than their laminate or particle board counterparts.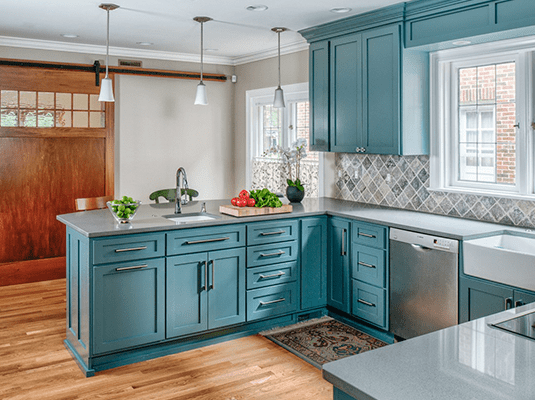 Secondly, they require more maintenance, as they are susceptible to scratches and water damage. Thirdly, they are not as easy to install, so you will need to hire HM Cabinet professional if you want them installed correctly. These key things will help you to make an informed choice when it comes to solid wood cabinets.
Solid wood cabinets are aesthetically pleasing to the eye as they promote a warm and inviting atmosphere, but they are also known for their durability. Compared to any other cheap plywood cabinets, they are much more durable and do not get easily damaged. Even if you believe in eco-friendliness, then solid wood cabinets are a must for you.
Most people love solid wood cabinets because they have the ability to hide scratches, stains, and watermarks compared to other lighter cabinets. HM cabinet solid wood cabinets make you feel warm, inviting, and beautiful in your kitchen. And they will give you a timeless, natural, and classic look.
So, if you are looking for the best solid wood cabinets, book now!