---
Light Color Kitchen Cabinet
Cabinet colors are an important design choice in any kitchen remodel. One of the most popular trends in kitchen design is choosing light-colored cabinets. Since light-colored cabinets are generally versatile and have a timeless appeal, they make a great choice for kitchen cabinets.
HM cabinets are one of the leading manufacturers of light-colored cabinets. With years of experience, the company has a proven track record of providing quality products and excellent customer service. HM cabinets sell a wide variety of light-colored cabinets online for the kitchen
---
HM Cabinet
There are a few reasons why this trend has become so popular.
First, light-colored cabinets can make a small kitchen feel more open and airy.
Second, they are easy to clean and maintain.
Third, light-colored cabinets can help to reflect light and make a kitchen feel brighter.
If you're considering light-colored cabinets for your kitchen remodel, keep these benefits in mind. Light-colored cabinets can make your kitchen feel more spacious and go well with your kitchen accessories.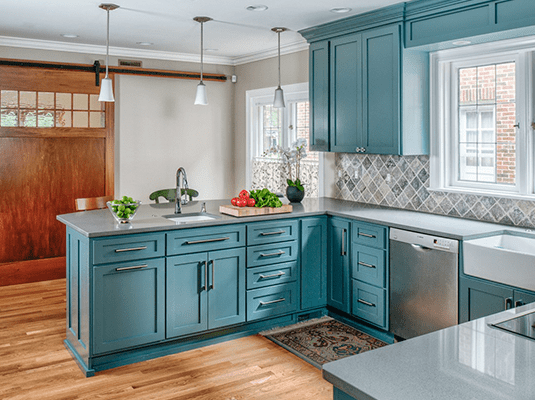 Light-colored cabinets manufactured by HM cabinets complement a range of colors and give you a lot of flexibility with the color of your walls, black splashes, or countertops. One of the biggest challenges that clients face when they are re-modeling their kitchen is matching the cabinet color with the kitchen accessories. Once you've decided on light-colored cabinets, they go well with other colors and kitchen accessories, as well as making the environment appear more vibrant and enhance the natural light in the kitchen.
Keeping in mind the popularity of light-colored kitchen cabinets, HM cabinets manufacturers and stocks a lot in variety so that we can meet the needs of each client. We do not want you to settle on any lighter or darker shade than you want but get exactly the shade and the color you are looking for. Hence, we will give you countless styles to choose from in the light-colored cabinets that are versatile and have a timeless appeal.
So, why wait. Book now our light-colored kitchen cabinets to give your kitchen a clean and spacious look.